From time to time all organizations face complex challenges. These challenges may be preceded by a need for creativity & innovation, changing circumstances, an unexpected crisis, or unresolved chronic issues. At Red Ball Solutions, we use our expertise, experience and education to provide systemic, sustainable solutions to resolve challenges & realize opportunities.
Services
We work with you to define the situation, discover the information, design a strategy, and deliver the solution. Our customized, comprehensive solutions are supported by: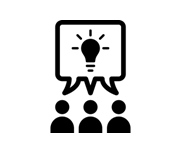 Facilitation
Facilitation that, is solution-focused, ensures knowledge translation, and is aware of systems dynamics. Our intra- and inter-organizational solutions are built on our expertise in:
Group Process & Psychology
Cognitive Biases & Defense Mechanisms
Brain Functioning & Adult Learning
Knowledge Translation & Implementation Science
Complex Systems Dynamics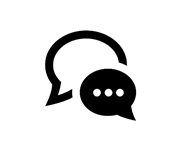 Consultation
Consultation that is collaborative, forthright and evidence-based. Our expertise in organizational system development includes:
Organizational Structure
Organizational Change and Transition
Organizational Identity
Organizational Strategy-Making
Organizational Culture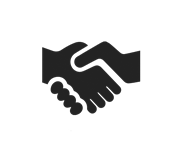 Conflict Resolution
Conflict Resolution that seeks solution not blame, respects diversity and attends to the impact of systems on interpersonal relationships. Our approach to dispute resolution is predicated on an appreciative inquiry philosophy as the foundation for solution-focused mediation. The solution-focused mediation process seeks resolution by working purposefully to have the participants envision an idealized future and then to create it utilizing their own competencies, skills and resources. Our process emphasizes:
Solution-focused rather than problem-focused
Shifts conversations from blame for the past, to personal responsibility for the future.
Integrated approach to individual, team and organizational conflict resolution.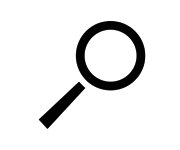 Investigations
Investigations that are factual, unbiased, and transparent.
Our investigative approach, while being understanding and respectful of the needs of the individuals and the organization, is foremost, professional, unbiased and transparent. Key aspects of the investigations are:
Uses investigation Best-Practice Protocols to ensure key administrative fairness and natural justice principles.
Internally and externally credible.
Concurrent evaluation of the situation and the system.
Opportunity for parties to develop insight, a willingness to consider the other person's perspective, and the capacity to work on a solution.
Designed to restore the workplace with as little disruption as possible.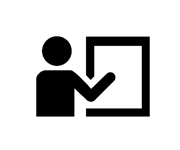 Training
Training that is relevant, substantive and engaging. Our training sessions develop capacity across the system and may include leadership sessions, supervisor training workshops, team programs or large group stakeholder forums. Here are some workshop titles we can deliver:
Alternative Dispute Solutions
Bullying & Harassment Solutions
Change Solutions
Collaboration Solutions
Communication Solutions
Critical Thinking Solutions
Decision-Making Solutions
Difficult Conversation Solutions
Engagement Solutions
Innovation Solutions
MBTI Solutions
Organizational Identity Solutions
Positive Culture Solutions
Relationship Solutions
Team Solutions