Cheryl Mitchell, PhD
Facilitator & Advisor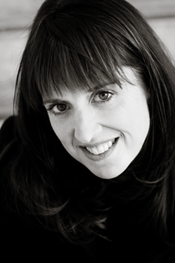 Cheryl Mitchell is a freelance facilitator and advisor in the healthcare industry and public service, who has provided organizational systems solutions for more than 20 years. During that time, Cheryl has designed and facilitated hundreds of group programs for tens of thousands of participants. After a successful career in fundraising and strategic philanthropy, her initial focus was on experiential team-building and leadership development. This evolved to engagement and strategic planning, and moved through organizational design, change management, organizations in crisis, and identity & culture development. She currently specializes in designing and facilitating multi-stakeholder collaborative processes to develop sustainable solutions to complex system issues and maximize opportunities & innovation.
Cheryl has a PhD in Human and Organizational Systems, where her dissertation research focused on systemic blame in healthcare. She also has a Master's degree in Human Development and a Master's Degree in Counselling Psychology with an emphasis on Jungian Depth Psychology. As well, Cheryl is a team coach, and is qualified to deliver a wide range of assessments. Additionally, she has developed curriculum and training programs on many topics for organizations, conferences and universities, as well as delivered several keynote presentations. She is an adjunct professor and teaches in the MBA program at the University of Victoria. As a social scientist and qualitative researcher, Cheryl's academic research and interest in blame, group dynamics that impede collaboration, and processes that enhance solution-building, ensure that her professional projects are evidence informed and align with current research and literature.
Additional Training/Expertise
Cheryl's work is influenced by:
Appreciative Inquiry
Bowen Family Systems Theory
Cognitive-Behavioural Theory
Collaborative Methodologies include Agile Methods
Complex Adaptive Systems
Critical Thinking & Decision-Making
Implementation Science & Knowledge Translation
Jungian Analytic Psychology
Organizational Development & Change
Process Facilitation & Group Dynamics: Conscious & Unconscious
Qualitative Research & Analysis
Requisite Organizations
Strategy-making
Solution-Focused Therapy
Assessment Tools
Cheryl is certified to provide various levels of assessments. Red Ball Solutions has a confidential website portal where all tests are delivered and assessed.
California Psychological Inventory (CPI 260 and CPI 434)
Customer Service Aptitude Profile
Employee Reliability Inventory
Fundamental Interpersonal Relations Orientation-Behavior Assessment (FIRO-B)
Learning Styles Index
Myers Brigg Type Indicator (MBTI) Step I and Step II
Psychometrics 360
Sales Aptitude Profile
Stress Profile
Strong Interest Inventory
Thomas-Kilmann Conflict Mode Instrument (TKI)
Work Personality Index
Work Engagement Profile
WorkSafe Predictor
---
Rick Mitchell
Investigator & Conflict Resolution Mediator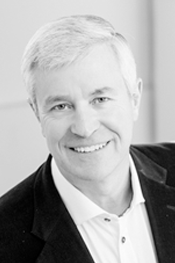 Rick is a partner in Red Ball Solutions and has been involved in all aspects of the various organizational development services. These experiences, along with his various roles in HR and cultural relations, and supported by his extensive investigative background and his training/experience as a mediator, provide him with a unique perspective from which to conduct respectful workplace investigation or to engage in alternative dispute resolutions.
Rick is a retired police officer having served a combined 27 years with the Royal Canadian Mounted Police and the Regina Police Service. He has served in many capacities within the police service including; Cultural Relations Officer, Commercial Fraud, Homicide and Armed Robbery Investigator, before concluding his policing career as the Staffing Officer in Human Resources. After leaving the Police Service, Rick conducted Financial investigations for the Province of Saskatchewan's Securities Commission prior to venturing into private business.
In addition to Rick's advanced practical police training and administrative courses, he has completed a two-year graduate level, Senior Police Executive Education Development Program (SPEED) from the University of Regina. He also has completed a certificate from the Justice Institute of British Columbia in Conflict Resolution: Specialization in Mediation/Third Party Intervention. He is a licensed Private Investigator in accordance with the Security Services Act of the Province of British Columbia, which enables him to conduct lawful, unbiased independent investigations into work place incidents.
At Red Ball Solutions, our dispute resolutions are informed by our philosophy; "to be future oriented and solution focused". We seek to achieve a solution built on a desired future rather than becoming mired in a historic, problem-focused narrative. Our process encourages participants to become competent at identifying and utilizing their own internal competencies, skills and resources while being supported by their immediate support systems and social networks. Investigations are also based on the same philosophy and use best practices protocols to ensure administrative fairness and natural justice principles are respected. By doing so, we believe an investigation can be conducted in a manner respectful of employees' rights, meet the needs of the organization, and satisfy all external requirements.